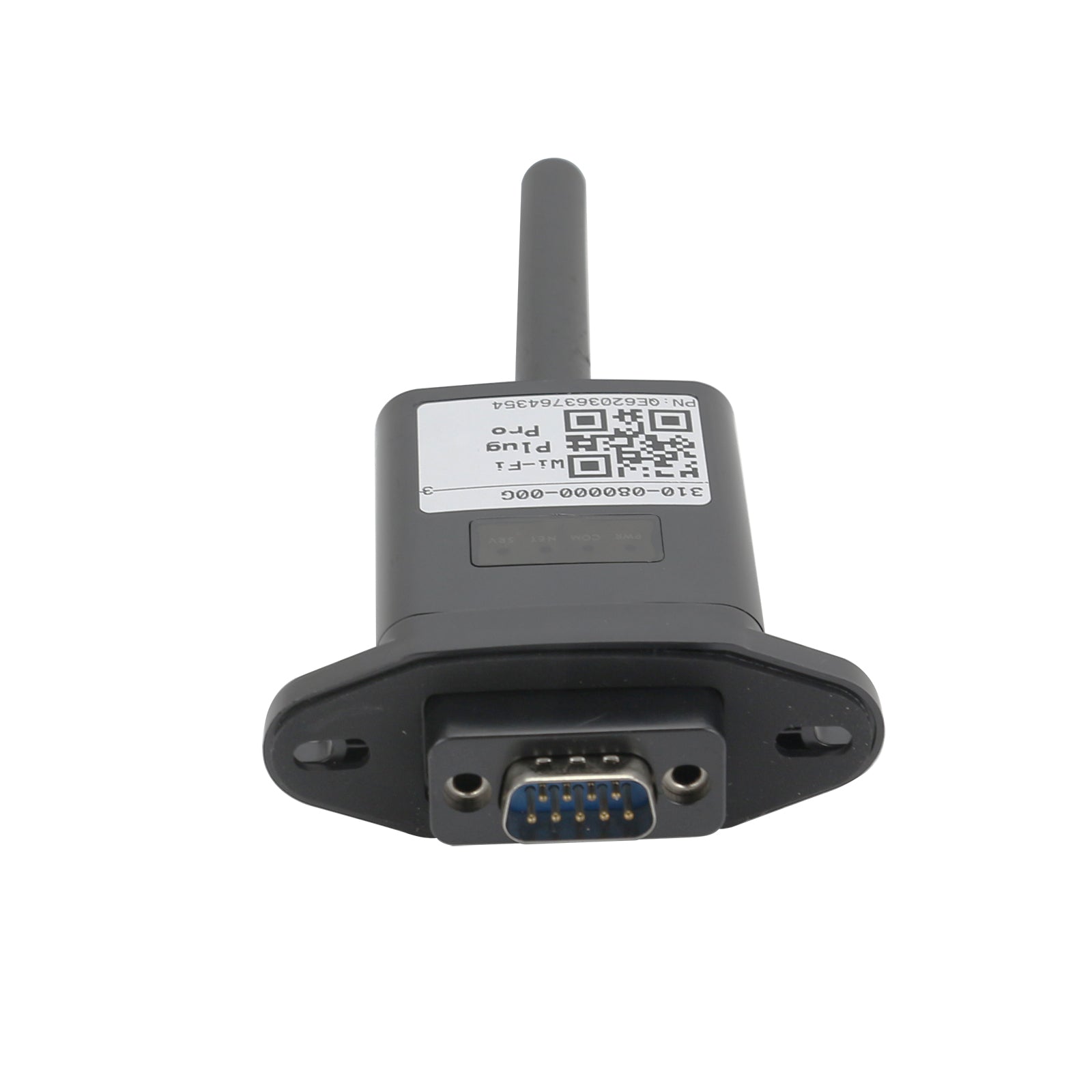 SKU: WIFI-VM
PowMr WiFi Module with RS232 Remote Monitoring Solution - WIFI-VM
---
Free shipping to most countries, please consult us if you have any questions.
2 year warranty inverters & controllers, 5 year warranty batteries, 15 year warranty solar panels.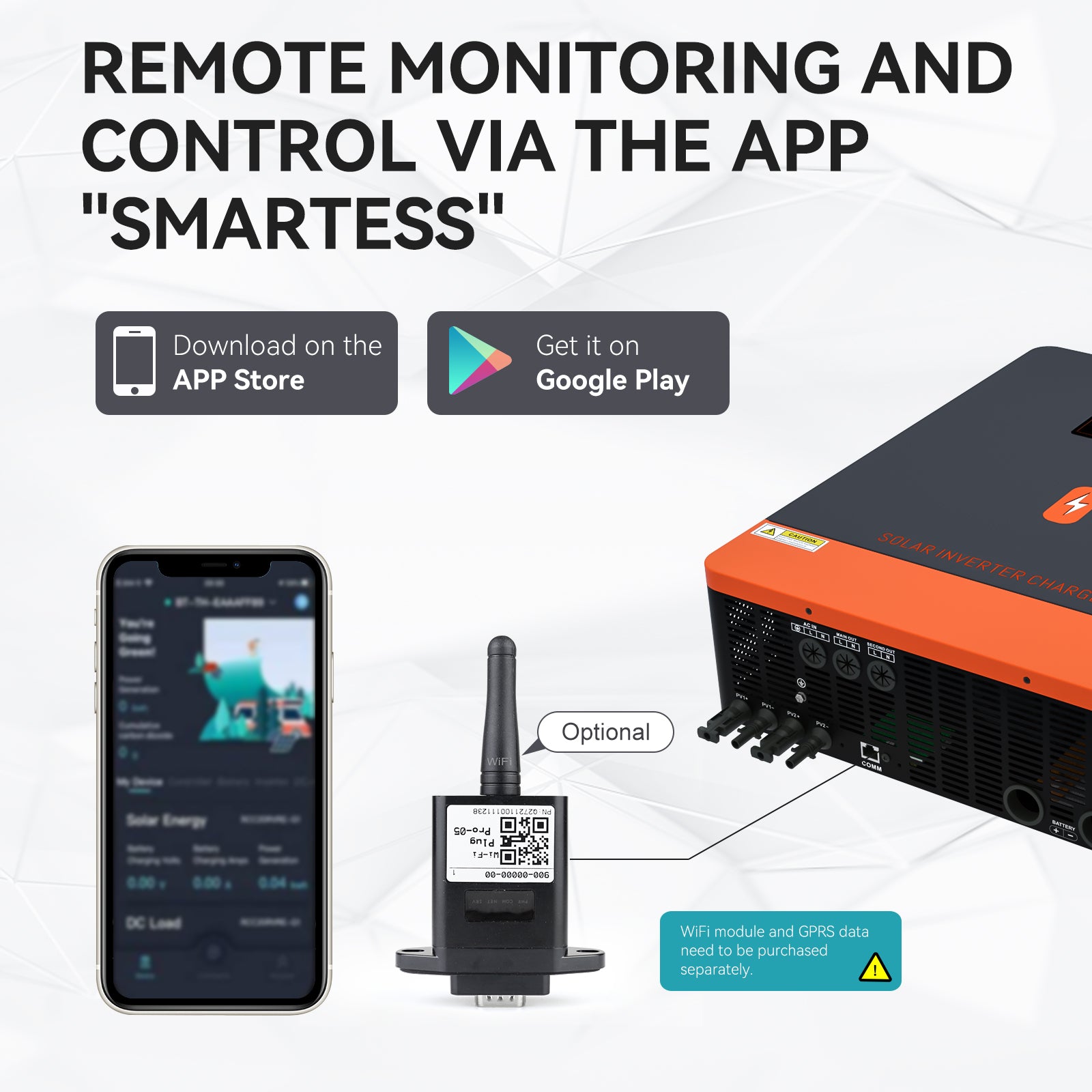 Step1. Installation
① Align the interface of the Wi-Fi Plug Pro with the inverter and plug it in tightly.
② Confirm the status of the LED indicator (After step2.3, when 4 LED light keep in, showing the normal working status).

Note:
1. This WIFI module is only compatible with the inverter below:
POW-HVM10.2M
POW-HVM8.2M
POW-HVM6.2M-48V
POW-HVM4.2M-24V
POW-HVM3.2H-24V

2. Please do not place the wifi module directly on the inverter to avoid inverference.
Step2. Wireless Router Connection
2.1 Download APP and Wi-Fi connection

① Scan the QR Code on the guideline cover to download the APP.

② Connect your phone to the network "Wi-Fi Plug Pro PN" (Password: 12345678).


2.2 Wi-Fi Config

① Open the APP and go to Wi-Fi Config.

② Tap Network Setting.


2.3 Network Setting

① Follow the prompts to complete the network setting.

② After the Wi-Fi Plug Pro restarts, reconnect to the Wi-Fi network connected in step 2.1.
Step3. Create Account And Datalogger
3.1 Create Account

① Open the APP, tap the Register button.

② According to the prompt information, complete creating an account.

3.2 Add Datalogger

① Login to the account and click the list button on the bottom of the home page.

② Tap the "+" button on the top-right corner of the list page.

③ Scan the datalogger PN on the Wi-Fi Plug Pro, or input it manually.

④ According to the prompts, type in the information to finish adding the datalogger.
This product has no reviews yet.