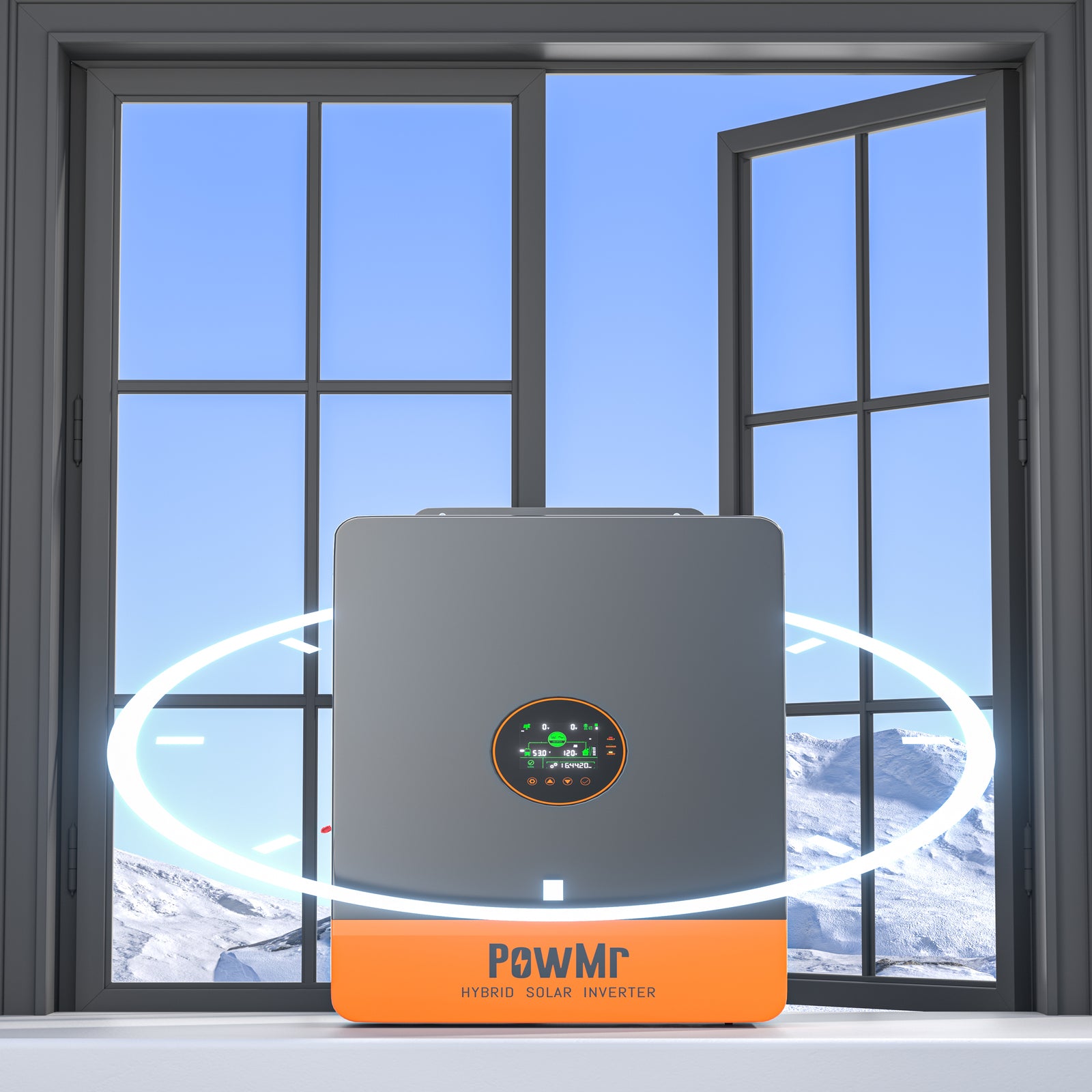 Renewable Energy For A Sustainable World
See The Sunnyside of your life
Filters
Save 31%
Save 25%
Save 26%
Save 29%
Save 16%
Save 26%
Save 20%
Save 19%
What is a hybrid inverter?

A hybrid inverter (on/off-grid), is a new type of hybrid inverter. Through this inverter, you can store solar energy in the battery for use when there is no electricity or when the electricity price is high. Solar power can be sold directly to the grid.

The hybrid inverter is an intelligent inverter, which consists of three independent components: a power inverter, a battery inverter, and a solar photovoltaic charge controller. The hybrid inverter combines a grid-connected inverter And battery inverter work. Compared with traditional string inverters, hybrid inverters have more inputs and outputs and can manage inputs from solar panels and battery packs at the same time, using solar panels or electricity to charge the battery grid.
Why buy a hybrid inverter?

Hybrid solar inverters are the future of solar energy! They are simple, low cost, and easy to use and install.
Whether at work or at home, during a power outage, the hybrid inverter can continue to maintain normal operation for your electrical equipment. Buying a hybrid inverter is a good choice.
Main Features of Hybrid Inverter

On Grid Hybrid Solar Inverter mode: Function similar to the ordinary solar inverter (no battery);
Off-grid mode: Do not need to be connected to the network, use excess solar energy to charge the battery and power the load;
Hybrid mode: The inverter runs with the battery pack and is also connected to the grid. Storing excess solar energy during the day and self-sufficient use at night;
Backup mode: Prevent power outages by switching from grid-tie mode to off-grid mode when the grid is interrupted, thereby eliminating network interruptions, similar to ordinary solar inverters.