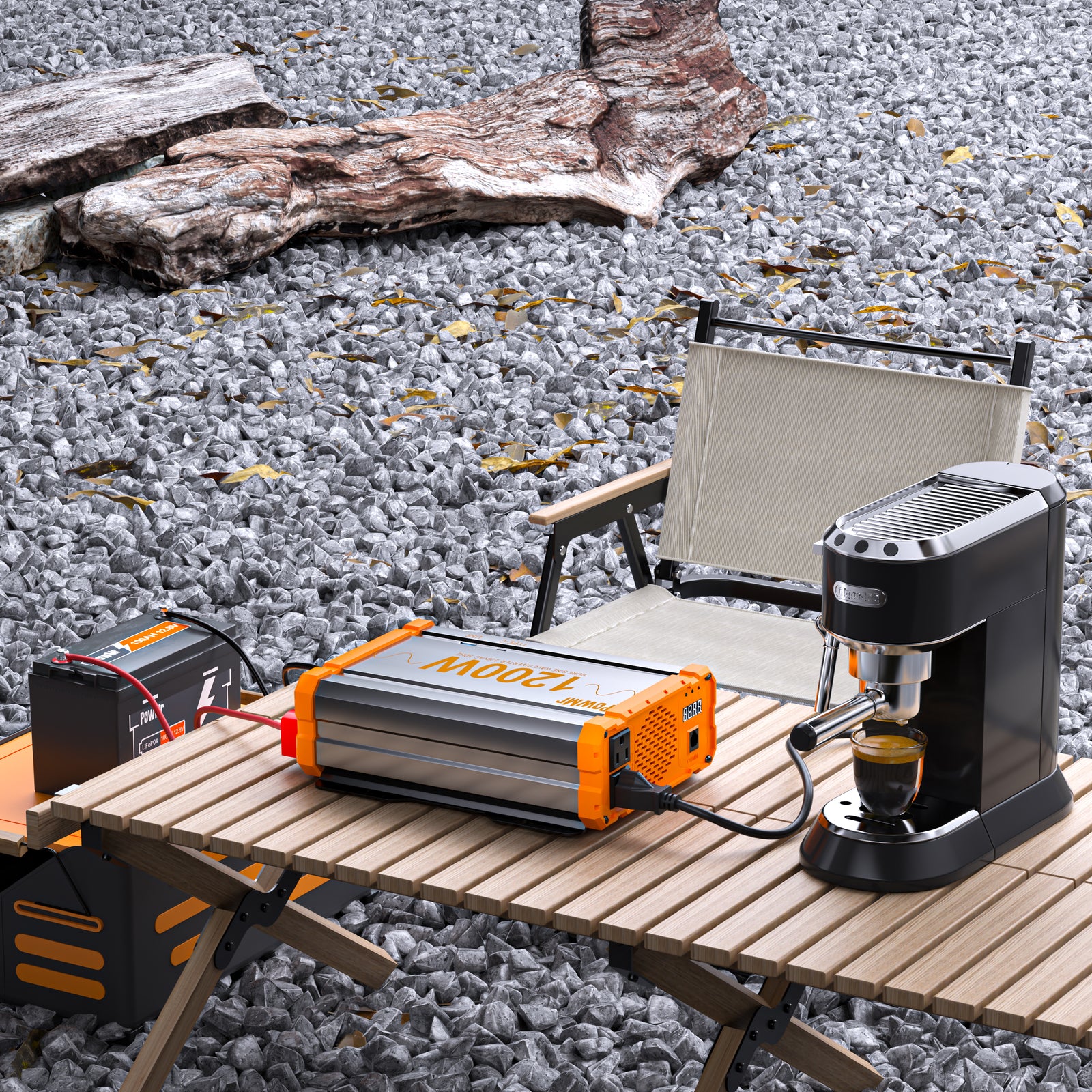 Build A Solar Panel To Save Energy Costs
Welcome To A Brighter World
What is pure sine wave power inverter?

A power inverter is a device that converter DC power into AC power. With a pure sine wave output, PowMr power inverter converts DC power from solar panel or batteries into AC power in a smooth and clean waveform similar to utility power, ideal for sensitive devices like laptops, refrigerators, and air conditioners.
Modified vs. Pure Sine Wave Inverter – What's the Difference?
How does power inverter work?

Power inverter can be used for car/RV/truck/house. The DC power is from the car battery or home battery. The AC power converted by power inverter can be directly used for charging the phone/laptop/iPad or powering electric fan/refrigerator in the car.
What is the efficiency of power inverter?

When it works the power inverter will consume a part of the input power. The output power will be lower than the input power. That efficiency of the power inverter is the ratio of output power and input power. If the input power is 100 watts (from DC power), and the output power is 80 watts (for AC power). Then the efficiency of power inverter is 80%.

When we using a power inverter, it is better not powered the device for more than 80% of the rated power, and not to be continuously used for a long time.
Can I use the power inverter for my car when the engine is turned off?

Yes, when using for 300 watts load, the general car battery can provide power approximately 25-55 minutes in the case of the engine is turned off. If the load is a laptop with 40 watts, the power time will be longer. The power inverter has an under-voltage warning and under-voltage protection circuit. If the battery voltage drops to 10 volts, the under-voltage protection circuit is activated, and the output voltage is cut off. It will prevent the battery voltage is too low and had a start accident of the car engine.

If we prepare another battery and connected to the car battery, then the working time of the power inverter can be doubled.